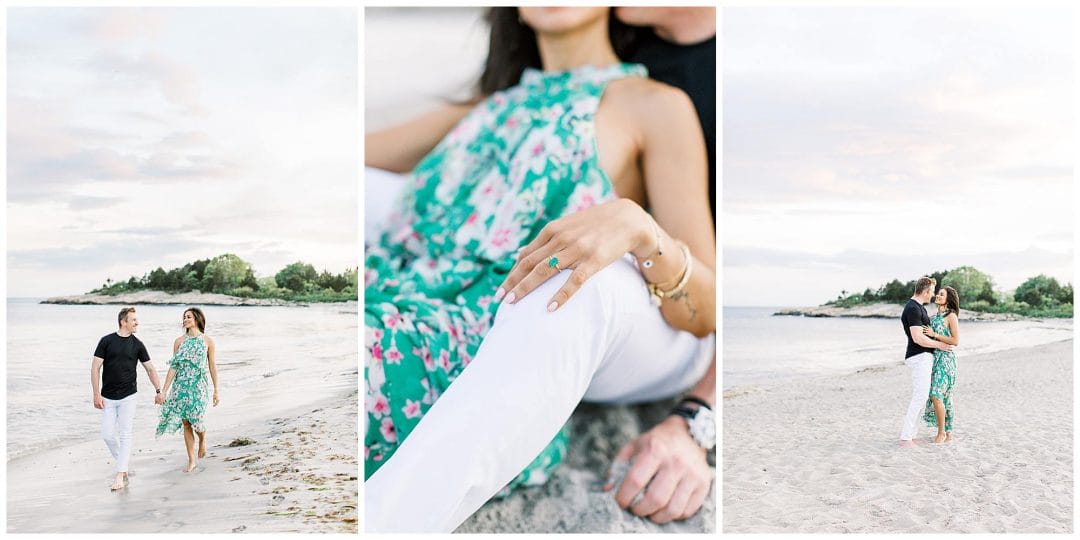 When we arrived at Eolia Mansion for Ann & Justin's engagement we got hit with some unexpected wind and rain. As we were contemplating rescheduling we decided to wait it out and make the most of it. We ended up having a beautiful sunset and the results made it so worth the wait! Post storm sunsets are always some of the best and it cooled off a hot day to the perfect temperature. We started off at Eolia Mansion and ended their session at Waterford Beach taking full advantage of that gorgeous post storm sky. Their sunset beach portraits are some of my favorite photos of all time!
Ann & Justin are fun, laid back, and stylish. They met during their residency and are excited to be getting married next spring at The Lace Factory. Ann has the most beautiful emerald engagement ring from Jemma Wynne – luxury jewelry designed and handmade in NYC by designers Jenny Klatt & Stephanie Wynne. She always knew she wanted something different and original. Jemma Wynne's is the perfect place to have custom iconic pieces created and they did a beautiful job on her ring!
We had so much fun capturing Ann & Justin's engagement photos and are excited to share our favorites with you!
Congrats again Ann & Justin!! We can't wait for the wedding!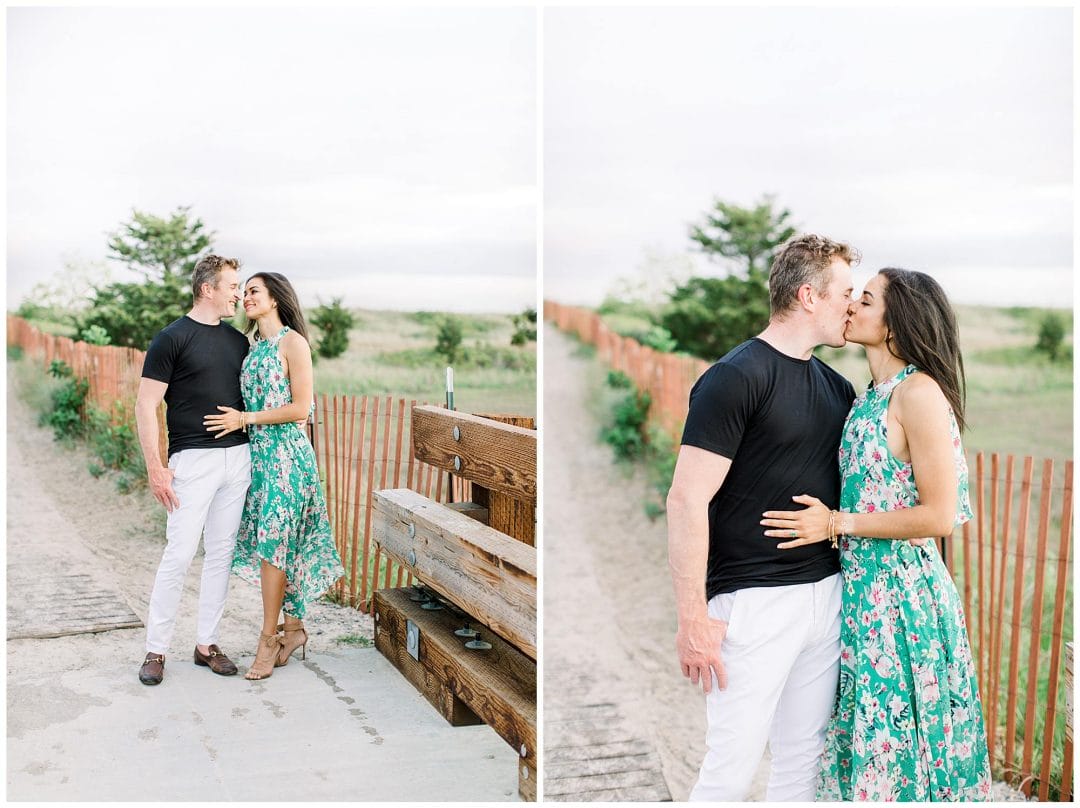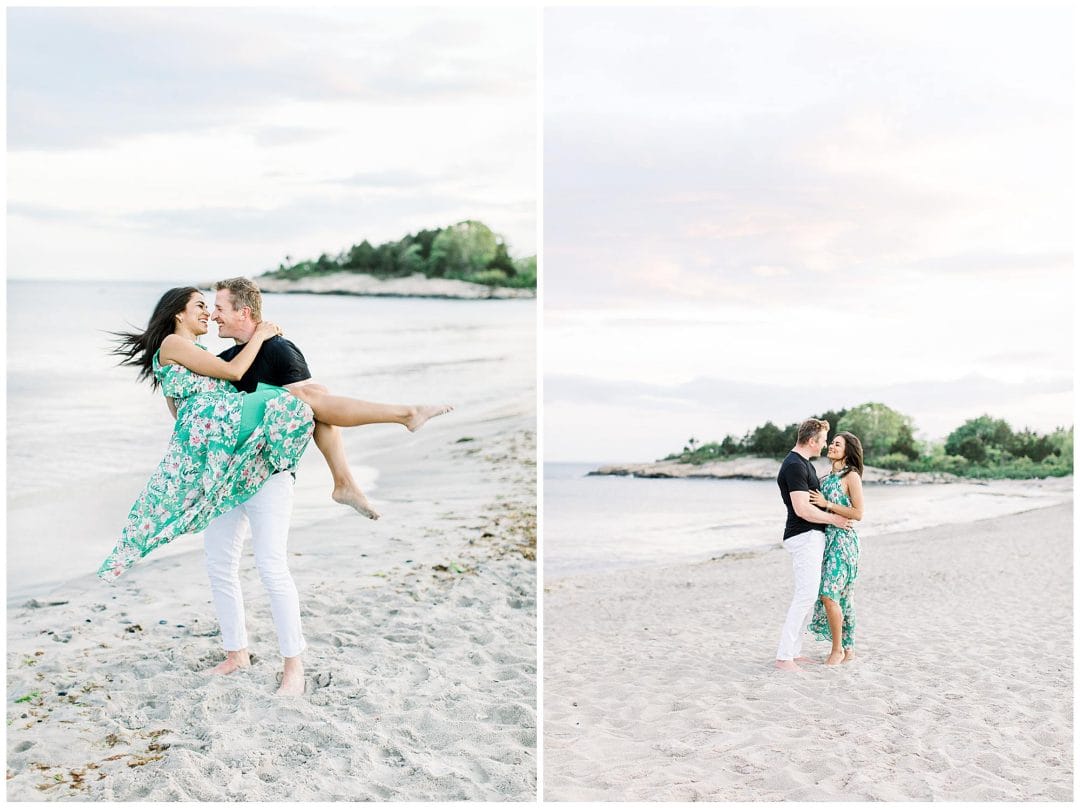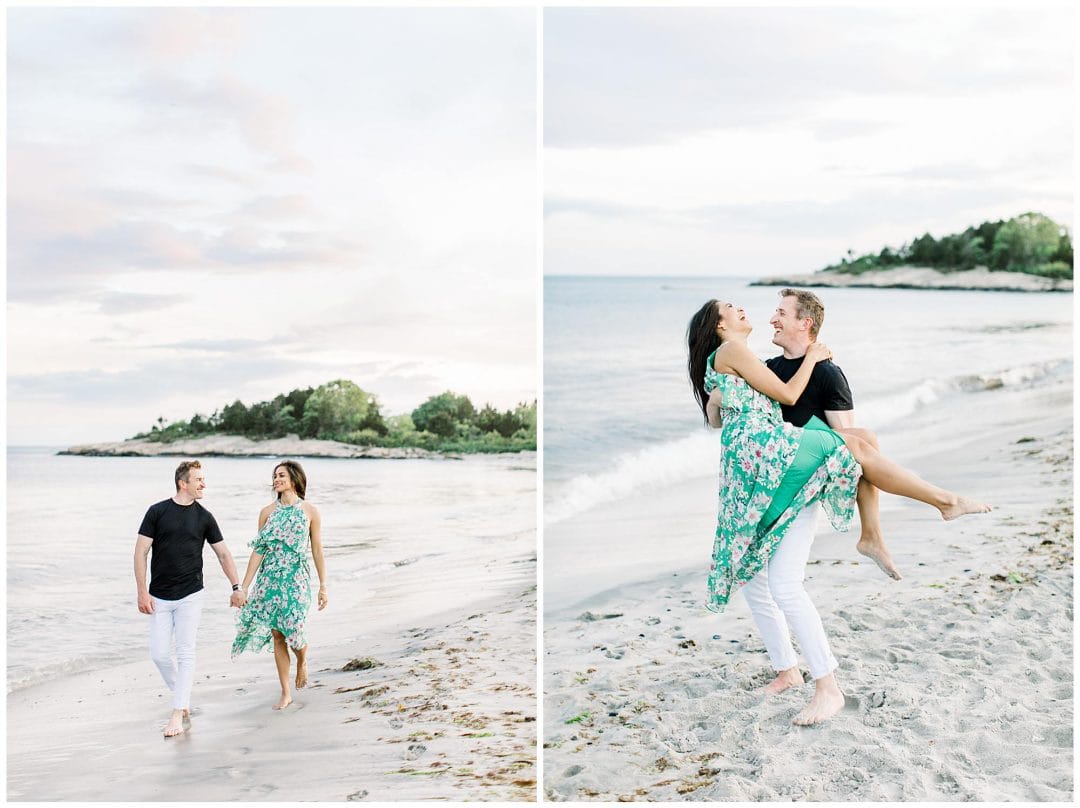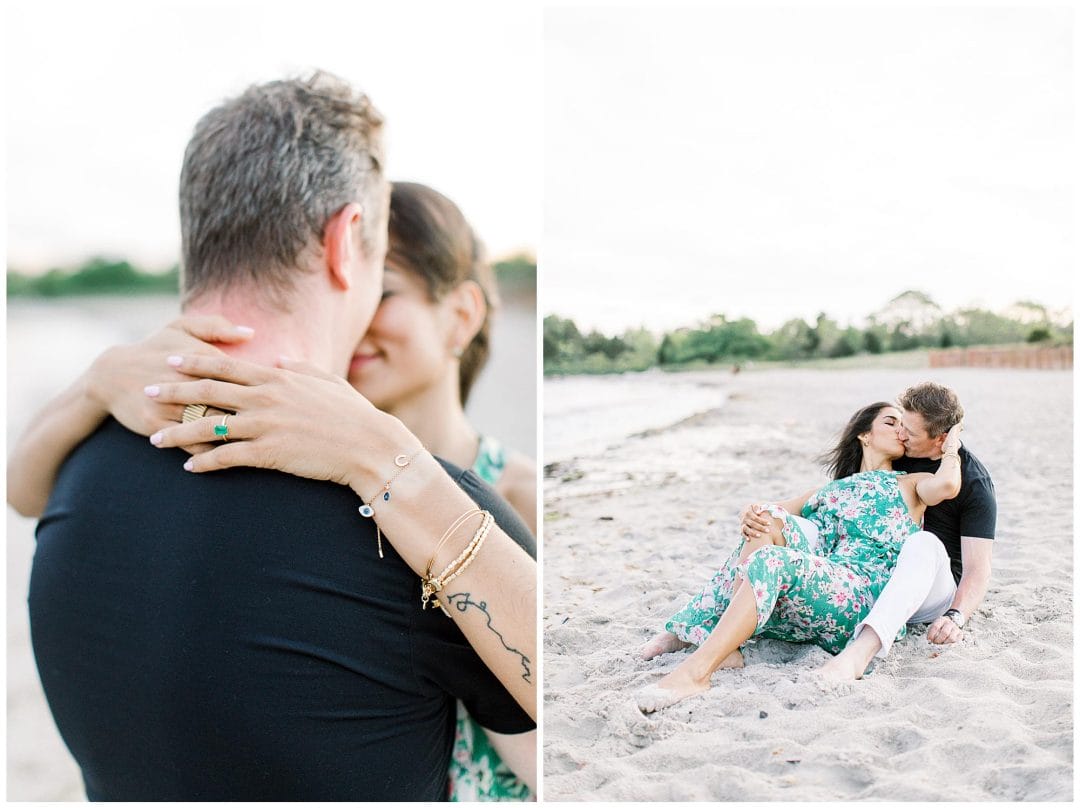 Wedding photographer serving New England. Timeless photography for the classic romantic.