A Late Summer Sunset Engagement at the Quabbin Reservoir | Massachusetts Wedding Photographer
Cassie & Jeff are the kind of people that you instantly connect with and feel like you have known forever. Cassie is fun & bubbly and Jeff is laid back and the kind of guy that can make friends with anyone. We had so much fun with these two at one of our favorite hidden gem locations in Massachusetts – the Quabbin Reservoir. If you want water, mountains, fields, and gorgeous overlooks with privacy this location is the perfect spot! We had the best summer day with a light breeze – September weather is just perfect! And a golden sunset with a beautiful overlook backdrop of the reservoir and mountains for our final destination.
Jeff proposed back in April at Rye beach with Cassie's grandmothers ring. It is so beautiful and very special to her. When she told me the proposal story every detail was so thoughtful and sweet. They love champagne so we had to pop a little bubbly to celebrate the occasion! They are getting married next year in New Hampshire at LaBelle Winery and we cannot wait for what we know will be such an epic celebration!
Congrats Cassie & Jeff!!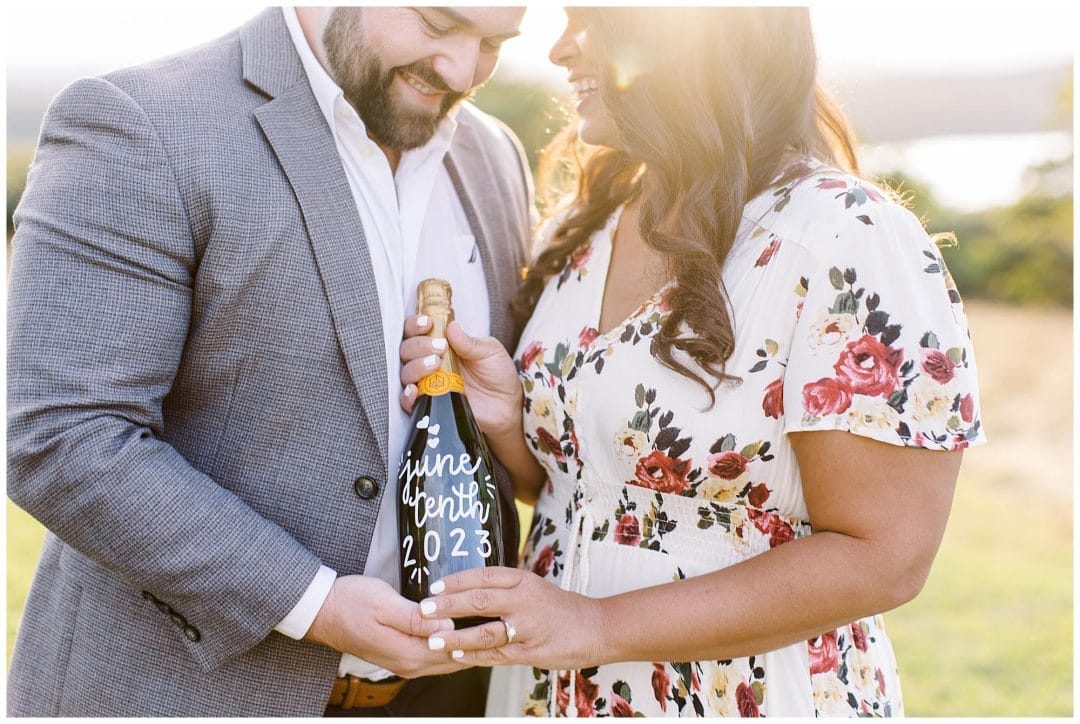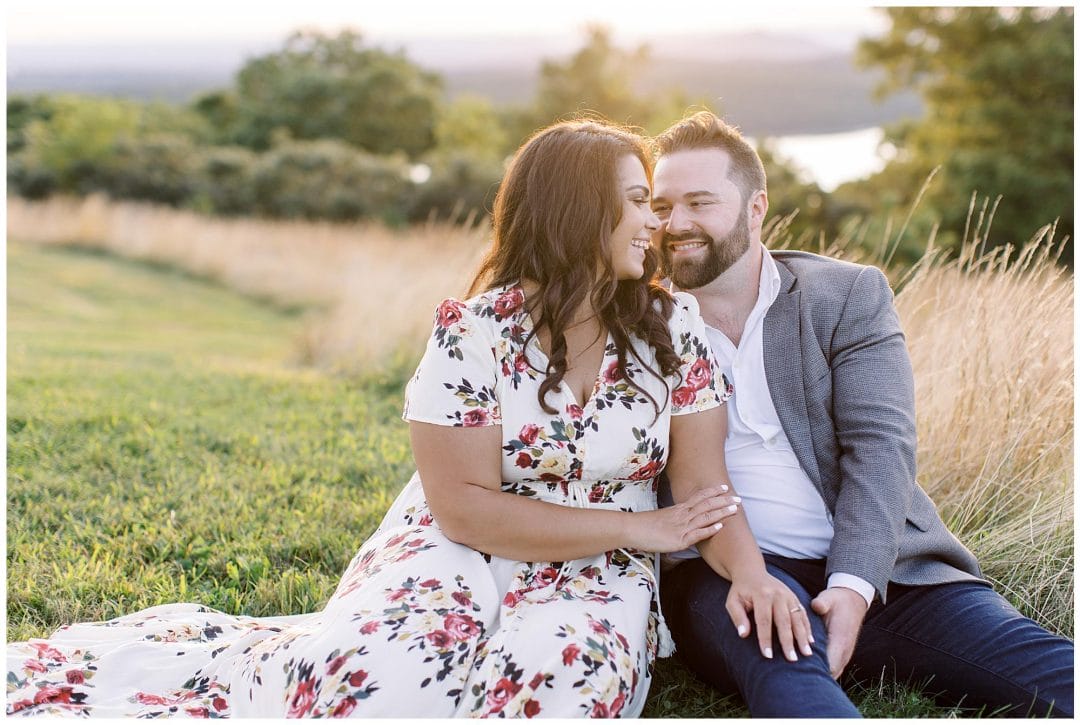 Wedding photographer serving New England. Timeless photography for the classic romantic.