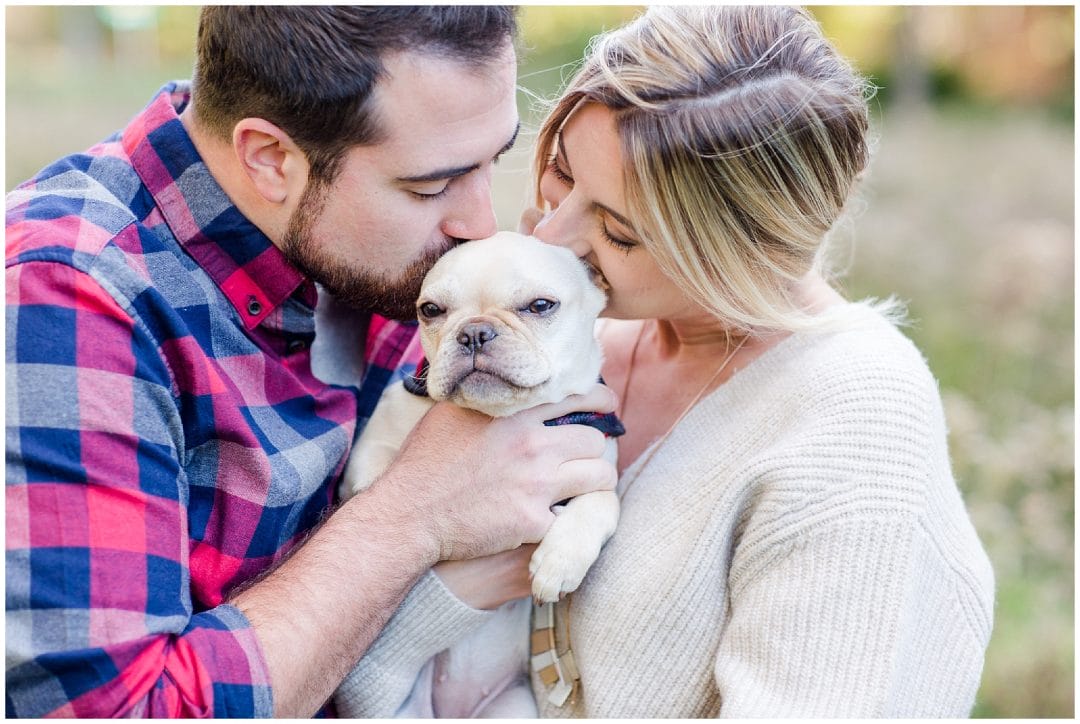 We had such a fun fall engagement session with Chad + Christina + their sweet pup Ludo!! It was a pretty windy fall day, but they were such good sports, despite the cold. Little Ludo toughed it out and let us capture some awesome pictures with her! Incorporating their fur baby was so fun and they were some of my absolute favorites from their session. When Andrew and I met Chad + Christina after their engagement they were just getting ready to pick up their sweet Ludo. I was so excited when they asked if they could incorporate her into some of their photos because I know how much she means to them! The answer will always be YES YES and YES to fur babies!
I do not know how we keep getting blessed with the best couples, but Chad + Christina were SO easy to work with! We gave Chad one main job, which was the "nuzzle" (if you are a guy and we have ever photographed you with your significant other you know exactly what I am talking about!) and he owned and rocked it! They were amazing at every pose we gave them and they had fun while doing it! I loved that they made it into a date night and went to dinner after. Engagement sessions are a time to have fun and celebrate this season and that is exactly what they did!
We can't wait for the wedding and are so excited to share some of our favorites with you!
Enjoy!