Anyone else loving being organized!? 
Creating a wedding day timeline for each of our couples is one of my favorite parts of the planning process because I know that this can make or break your photography! It also helps give you confidence as you are scheduling things like hair apts, flower delivery, etc.
This is our bible on the day of the wedding. A pre planned wedding day timeline is what helps the whole day stay organized and what guarantees you get all the pictures you deserve! Of course every day has minor tweaks and each timeline is customizable to fit the needs of your day, but I wanted to provide you with a sample timeline from one of our brides so you could get a good idea of the time you should set aside for each aspect of the day!
Th timeline below reflects an 8 hour wedding day with a first look. Full coverage is considered 8 hours and most of our couples decide to do a first look, but that portrait time can always be placed after the ceremony.
*Please note that all wedding days are different, and your timeline may differ due to travel times and unique situations.
SAMPLE TIMELINE
2:00-3:00 | Bridal Details
Every bride loves having those beautiful shots of her bridal details. You put so much thought into the dress you chose, the jewelry you wanted to wear, and the rings you both chose, etc. It is an important part of the story and I love having some time to shoot the dress, shoes, jewelry, perfume, invitation suites, etc. I normally like to allow at least 1 hour for this part of the day.
*Bonus Tip: Make sure your bouquet is here in time for these detail shots. A beautiful bouquet will add so much to your detail photos and it will help the color scheme flow throughout your photos. I always ask the florists to provide extra clippings of greenery/flowers that did not make it into the bouquet to use for detail shots. 
3:00-3:30 | Bridal Prep
After the details have been photographed, it is time for the bride to get into her dress! I usually ask the mother of the bride and all of the bridesmaids to be dressed by this time so that they are able to help the bride get into her dress. After the bride is in her gown, I will photograph her putting on her jewelry, shoes, veil, etc. and I will photograph some additional bridal portraits!
*Andrew (my husband & second shooter) will normally be photographing the guys getting ready at this time. The boutonnières should be with them for these photos. Andrew will then get the groom ready for the first look.
3:45-4:00 | First Look
This is one of my favorite parts of the wedding day! I will find the perfect spot for your first look! I make sure it is as secluded as possible so that you have an intimate and private setting.
*If you are not interested in a first look you can just add 30 minutes of portrait time to after the ceremony. It is also nice to have 2 photographers during this so that both expressions can be fully captured. 
4:00-4:30 | Bride & Groom Portraits
After the first look we will jump into bride & groom portraits while that initial excitement is still present! As we shoot these portraits, the bridal party can start making their way to us for Bridal Party portraits!
4:30-5:00 | Bridal Party Portraits
 I always get a portrait shot of the bride with each one of her bridesmaids individually and then several group shots together! Same goes for the groom and his groomsmen. Then we do some fun shots of the whole bridal party together!
*If a first look is not included I would still photograph the bride/bridesmaids photos and the groom/groomsmen photos at this time and save the group shots of everyone for after the ceremony. That way you only have to spend a few minutes on groups shots and you can save more of that time for bride and groom portraits.
5:00-5:30 | Bride in Hiding
I always like to tuck the bride away 30 minutes before the ceremony time so that she is able to have some time to decompress and prepare for the ceremony while guests start arriving.
During this time Andrew and I will photograph the ceremony details and the reception if they are ready and at the same location.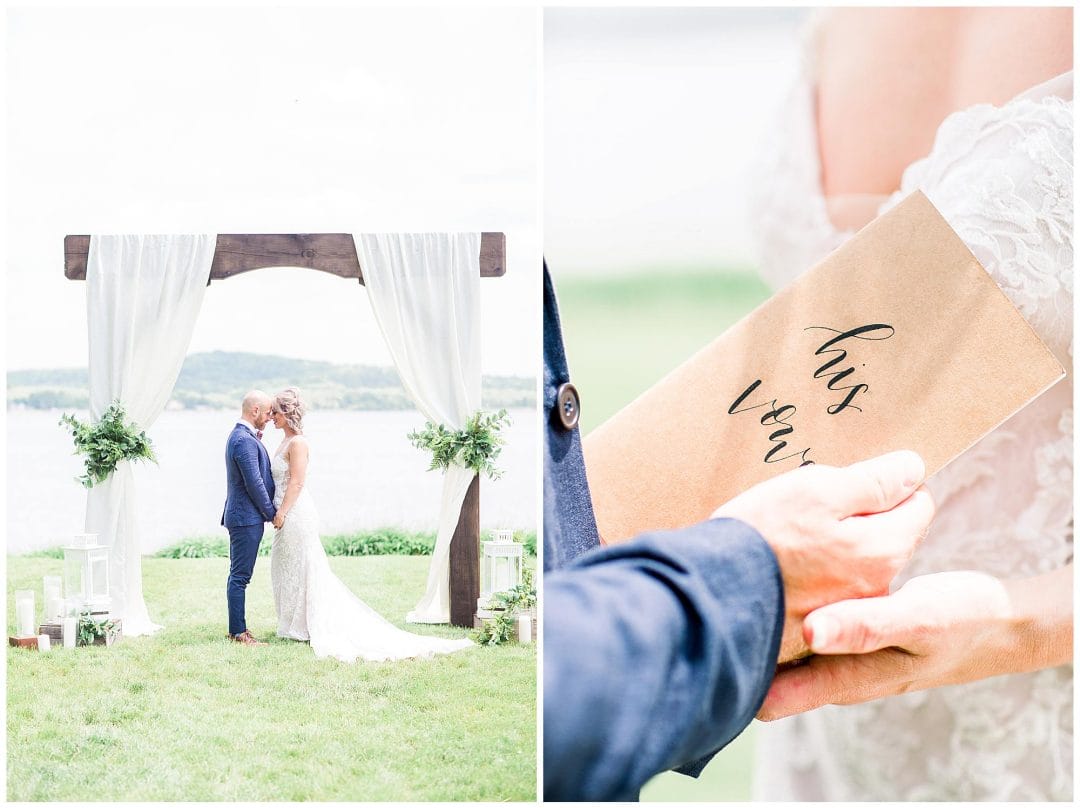 5:30-6:00 | Ceremony
It is time to get MARRIED!! Most ceremonies are 30 minutes long. If your ceremony is longer than that it is easy to make adjustments to the timeline! Cherish these moments, your ceremony will pass by so quickly!
6:10-6:40 | Family Formals
Family formals take place immediately following the ceremony since we have everyone in one spot! This is the most efficient time. I normally tell my couples to give your family a heads up the night before at the rehearsal dinner that they need to stay back after the ceremony for family pictures. This takes about 20-30 minutes. I send out a bridal questionnaire to all my couples that allows them to list out the shots they want. That way Andrew keeps everything organized and lines everyone up while I am shooting so that you do not have to think about anything!
*If your photographer does not ask for a family formals list I HIGHLY recommend giving them one. You do not want to be thinking about this the day of. It will also move things along quickly.
6:40-7:00 | Just Married Portraits
7:00pm is the BEST time of day for portraits in the late spring, summer, and early fall! This is when the sun is glowy and golden. I love having a few extra minutes with the bride & groom to take a few "Just Married" portraits right after family formals!
7:00-10:00 | Reception Coverage
Now it is time to PARTY! This time in the day we normally defer to the DJ's timeline and are focusing on more candid shots. I normally recommend around 3 hours of reception coverage to capture photos of first dances, toasts, cake cutting, and a some party dancing.
*I always recommend focusing on your time at the beginning of the day because those are the photos you will cherish. Party dancing is fun for a few shots, but are not the photos you will hang on your walls. If you are on a time crunch I recommend going straight into all your first dances as soon as you are introduced and then your toasts before dinner. That way all you have to do is cake and a couple party dancing songs! 
Approximate Times
Bridal Details & Prep: 1.5 hours
First Look & Portraits: 45 mins – 1 hour
Bridal Party: 30 mins
Family Formals: 20 mins
Wedding photographer serving New England. Timeless photography for the classic romantic.