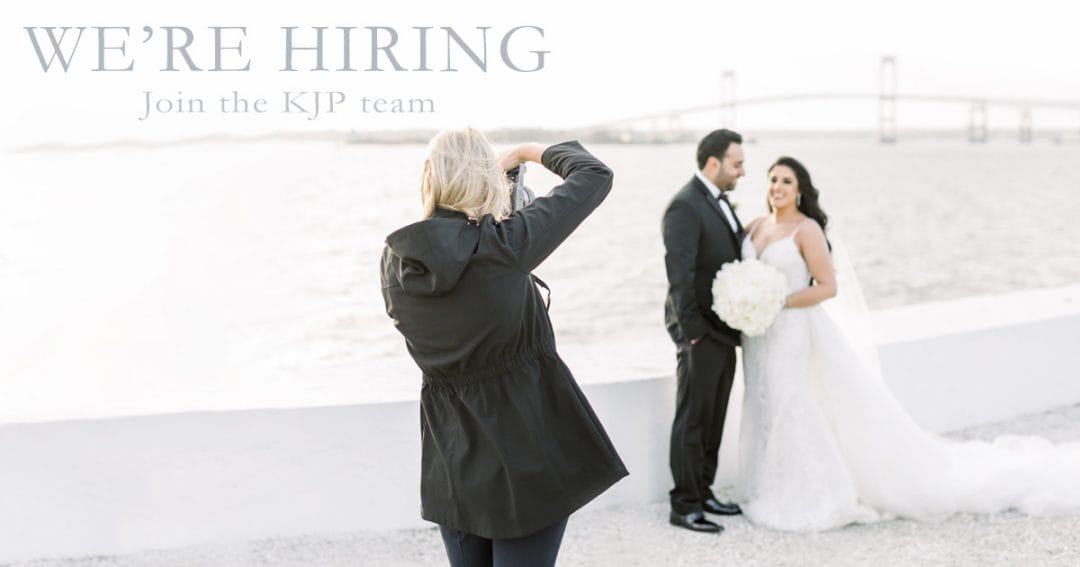 WE'RE HIRING!
We are currently looking for an assistant photographer for 2021 wedding season. This assistant photographer position will have the opportunity to turn into a permanent lead associate position on our team. We are so excited to be adding another team member! Keep reading to learn more about the open position and to apply.
ASSISTANT PHOTOGRAPHER
Position Description: We are looking for someone who is eager to learn, hard-working, creative, organized, and excited about working with a team of wedding photographers. The assistant photographer will be trained by me and will progress to a second shooting role – camera knowledge is not required, but is a big plus!
This is an hourly, part-time paid position. (pay is dependent on experience). This is an assistant role that has the opportunity to grow into a lead photographer position on our team.
Roles & Responsibilities:
Assisting primary photographers at shoots (weddings & portrait sessions).
Taking instruction from the lead photographer at a wedding.
Helping direct and pose family formal and bridal party photos.
Photographing groom & groomsmen getting ready.
Assisting with lighting equipment.
Helping with moving and setting up camera gear.
Performing any other small/assisting task that the lead photographer needs at a shoot.
Job Requirements:
A flexible schedule with the ability to work on weekends & late nights.
Naturally creative with a good eye for color and style.
Good listening and communication skills.
The ability to commit to wedding dates months in advance.
The ability to work in a fast-paced and stressful environment.
Excellent interpersonal skills.
Photography experience/camera knowledge (not required, but a big plus!)
**The intent of this role is to find someone who is interested in learning the KJP method and style and shooting as part of our team exclusively on a long term basis. 
Wedding photographer serving New England. Timeless photography for the classic romantic.