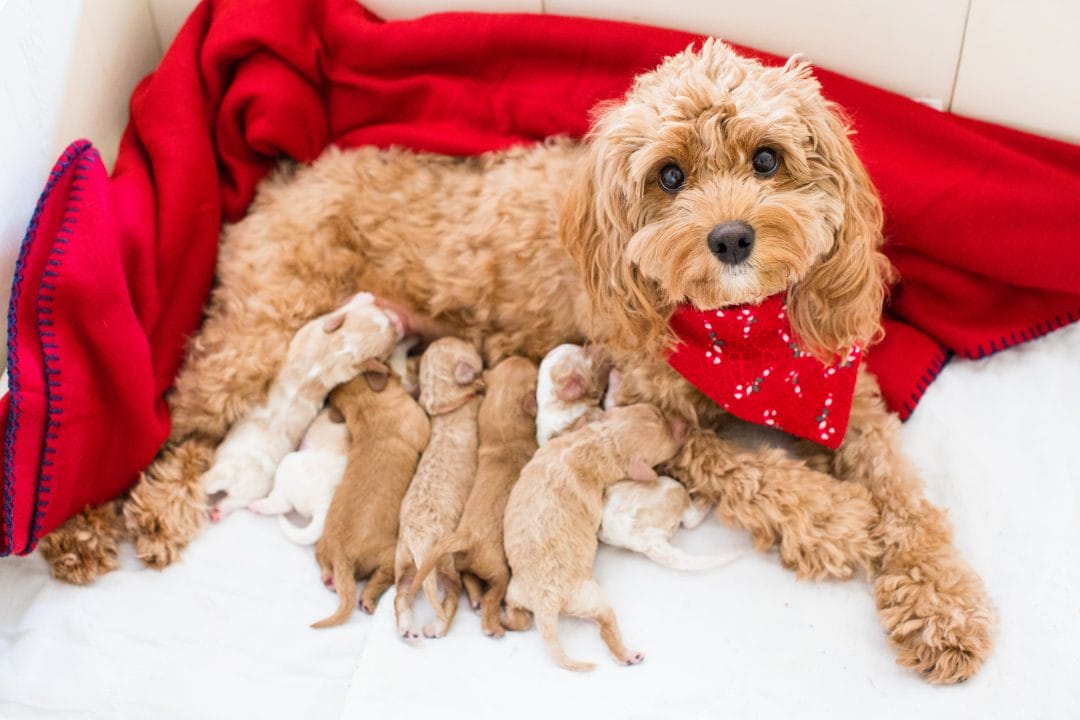 Let me give you a little back story: 4 years ago when Andrew and I were engaged we picked out our sweet pup Bentley. At the time I was doing an internship in Lancaster, PA and my friend Jenica raised golden doodles. She got me interested in the idea of raising a few litters and it was always something that was in the back of my mind. We loved Bentley so much and couldn't believe what a great dog all around he was. He brought us so much joy and I wanted to do that for other families. About a year and a half later I tried to convince Andrew to get another puppy. It took some convincing, but Andrew finally came around to the idea of a second dog. Long story short we picked out our sweet little Bailey Mae and the idea of breeding became a lot more real. After tons of research and years of considering the idea and having my friend as a mentor we decided we were going to breed. There is so much I could say about the experience…but I am guessing the pictures is what people care about in this post, so I will keep it short!
To say it turned out to be what we expected would be a complete lie! It was a lot of hard work and lots of emotional ups and downs. We learned a ton about things we probably never thought we would, but we absolutely loved raising puppies. If you asked us on certain days, we may not have said that. The amount of cleaning and unexpected you need to be prepared for is not always fun. But long term, it is so worth it!
My favorite part is finding them great homes. This year we had 7 cavapoo pups and we were so happy with the forever homes they have! We are also donating one to be a service dog, which I couldn't be more excited about! We found an awesome organization called Merlin's Kids where Chip will be heading for training for a few years. Then he will be placed with a kiddo to be a help and support. I have always loved the idea of service/therapy dogs and feel honored to be a small part of that and look forward to following along with Chip's journey!
Okay i'll stop talking and let you get to the real reason you are here…puppy photos 😉
Week 0-1
This is our little set up for the first few weeks. The puppies need a small box where they can find mom since it takes a few weeks for them to be able to see and hear. And yes thats an air mattress. We take turns sleeping in here because the first few weeks are crucial to make sure everyone is eating the way they need too and that no one gets squished. They are around .5oz when born.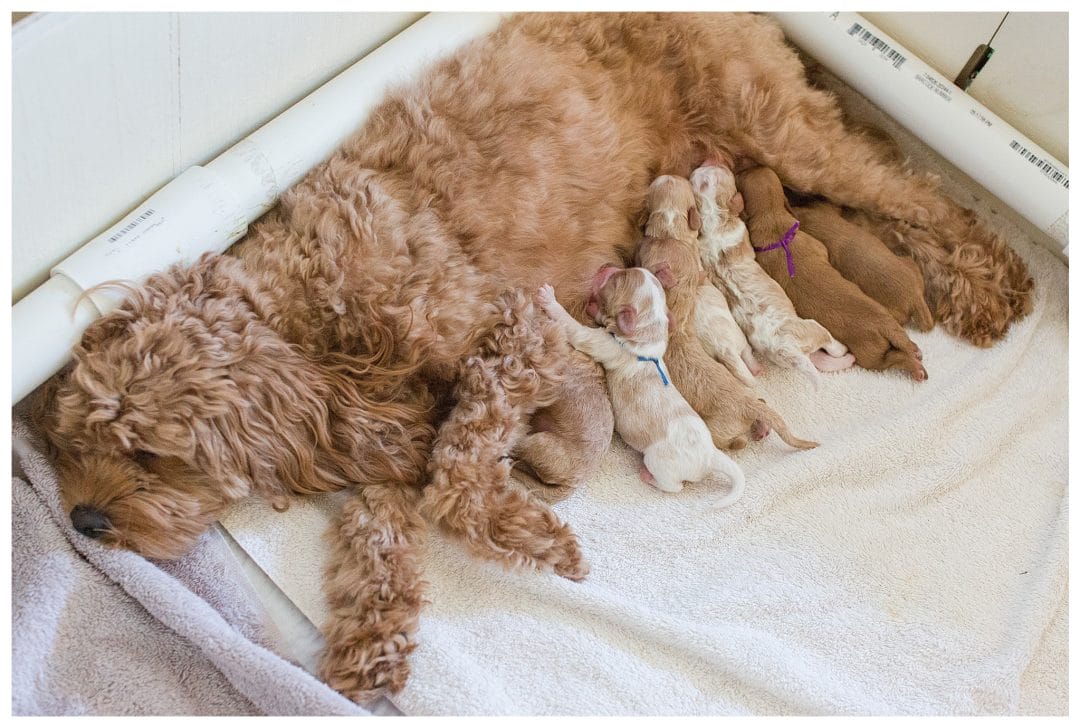 Week 1-2
They quickly double their birth weight as you can see!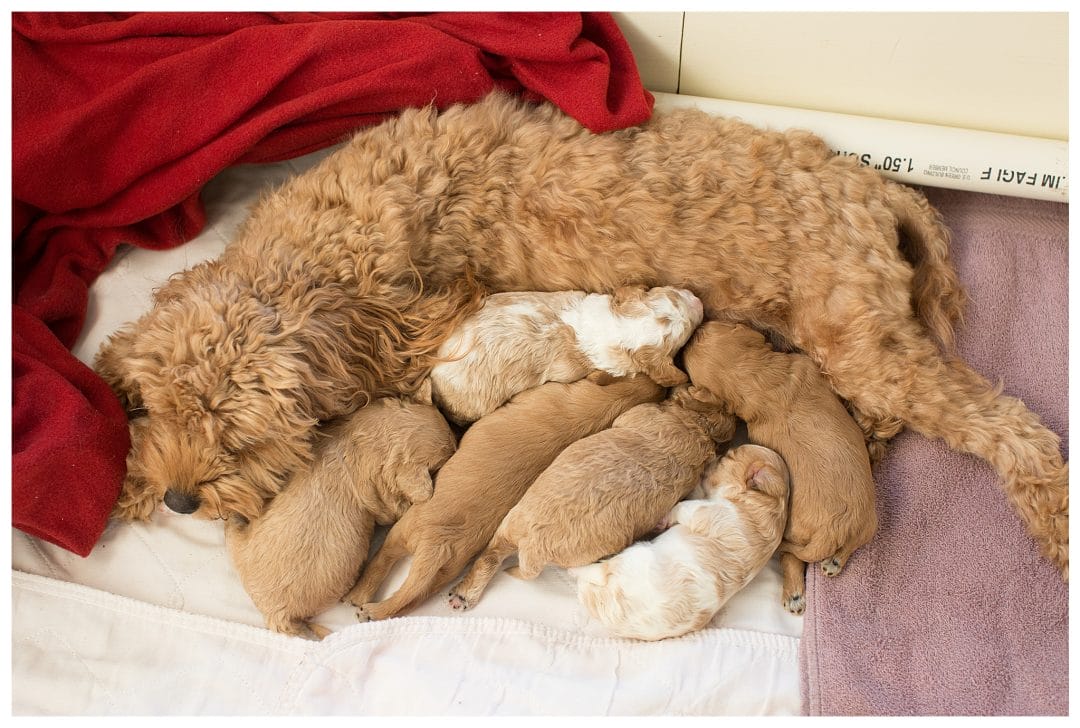 Week 2-3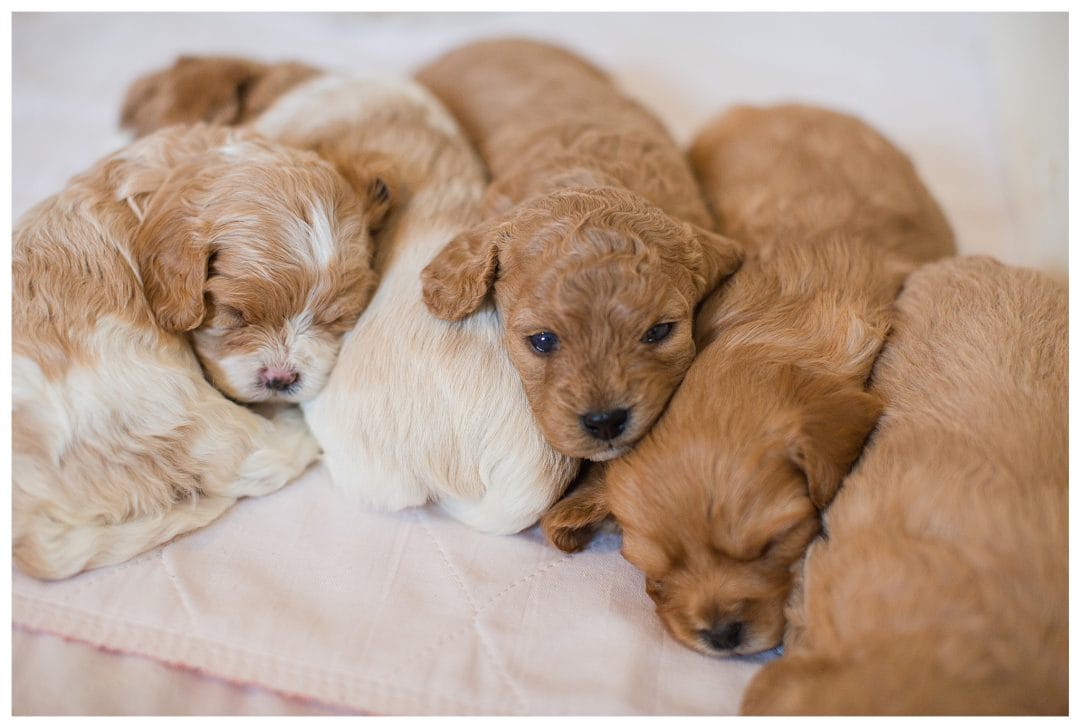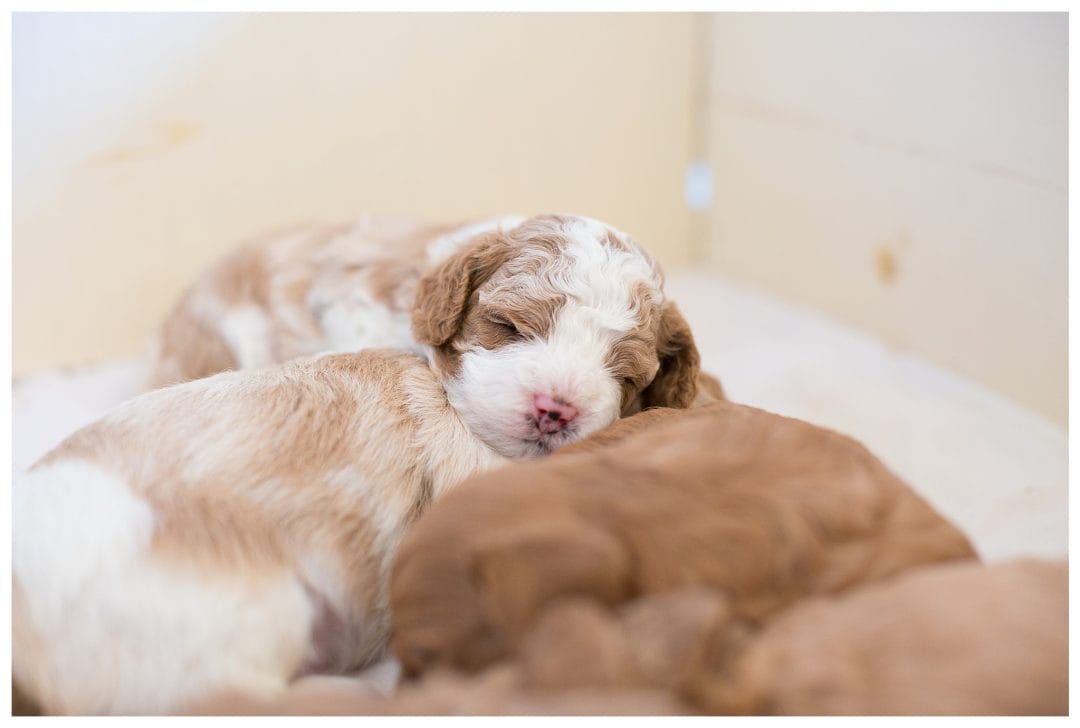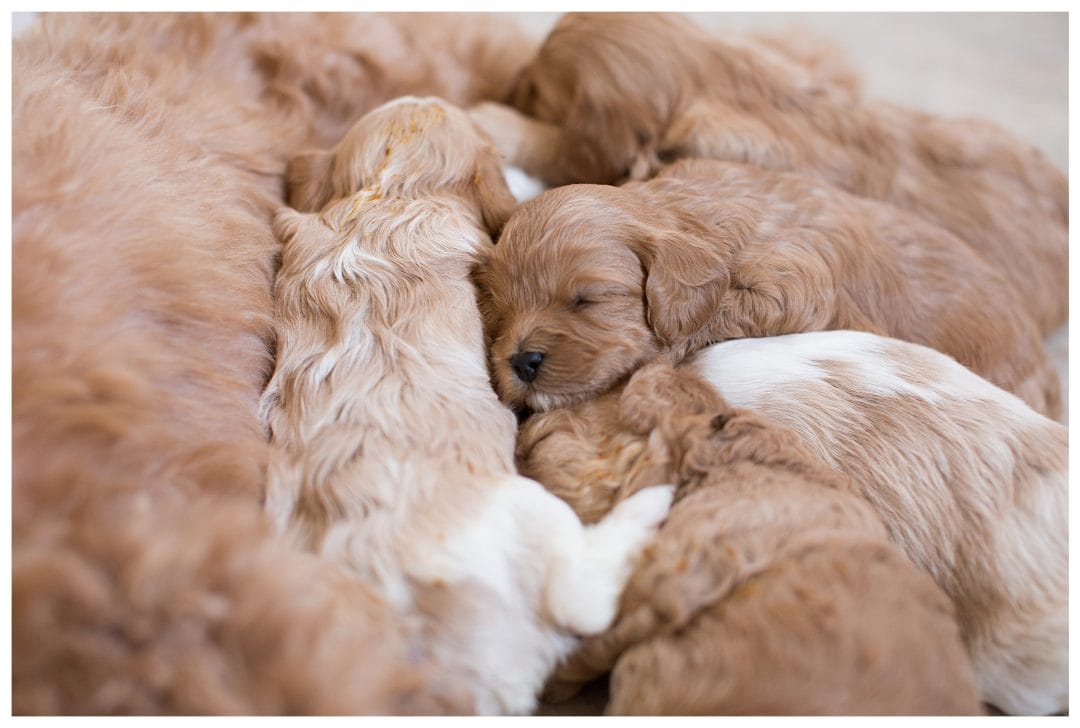 Week 3-4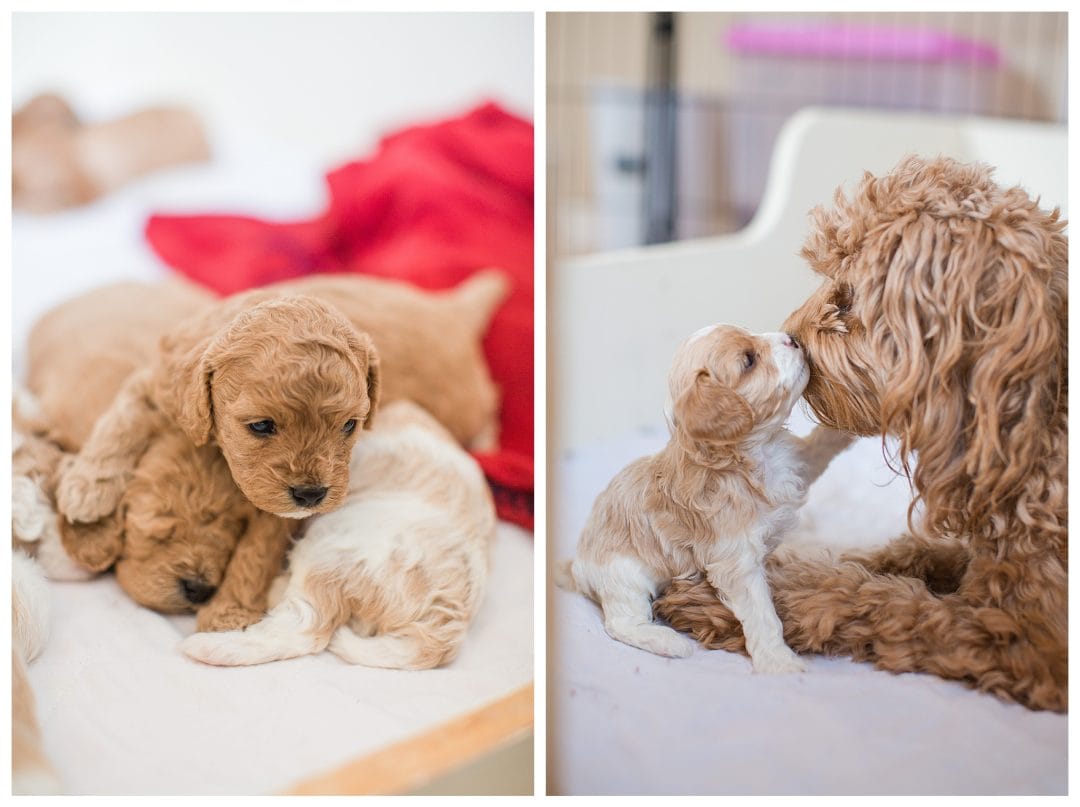 We weigh them everyday for the first few weeks and then every week to make sure they are consistently gaining.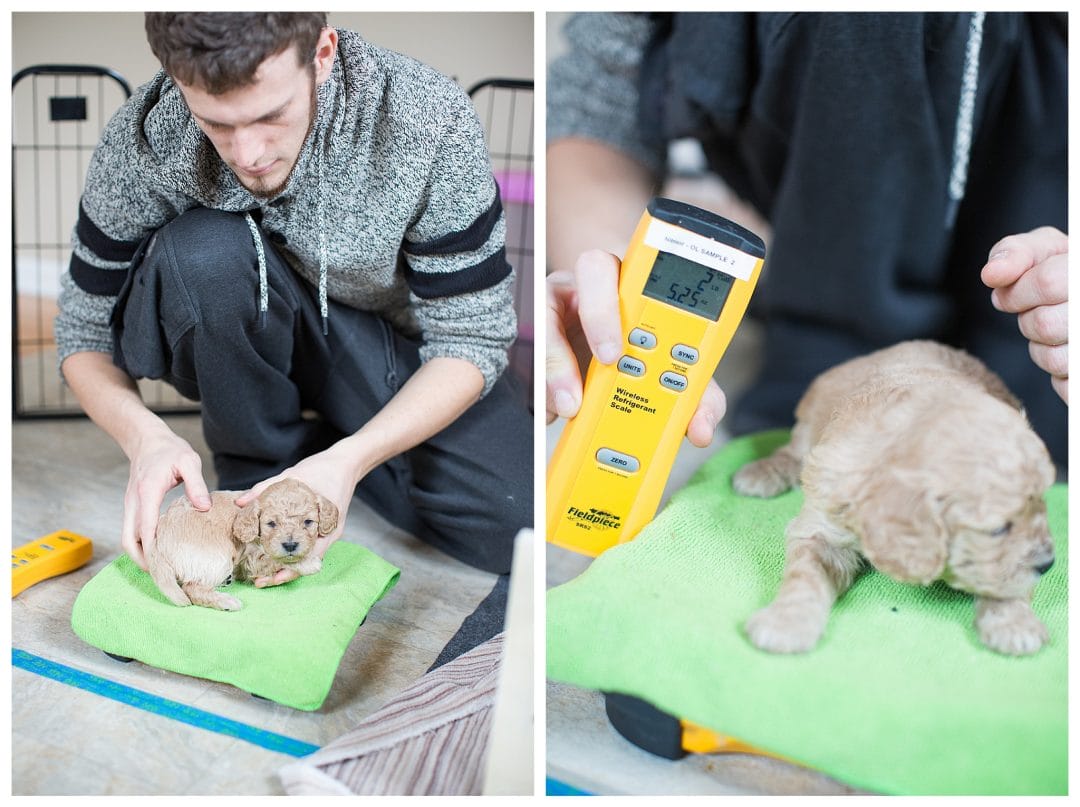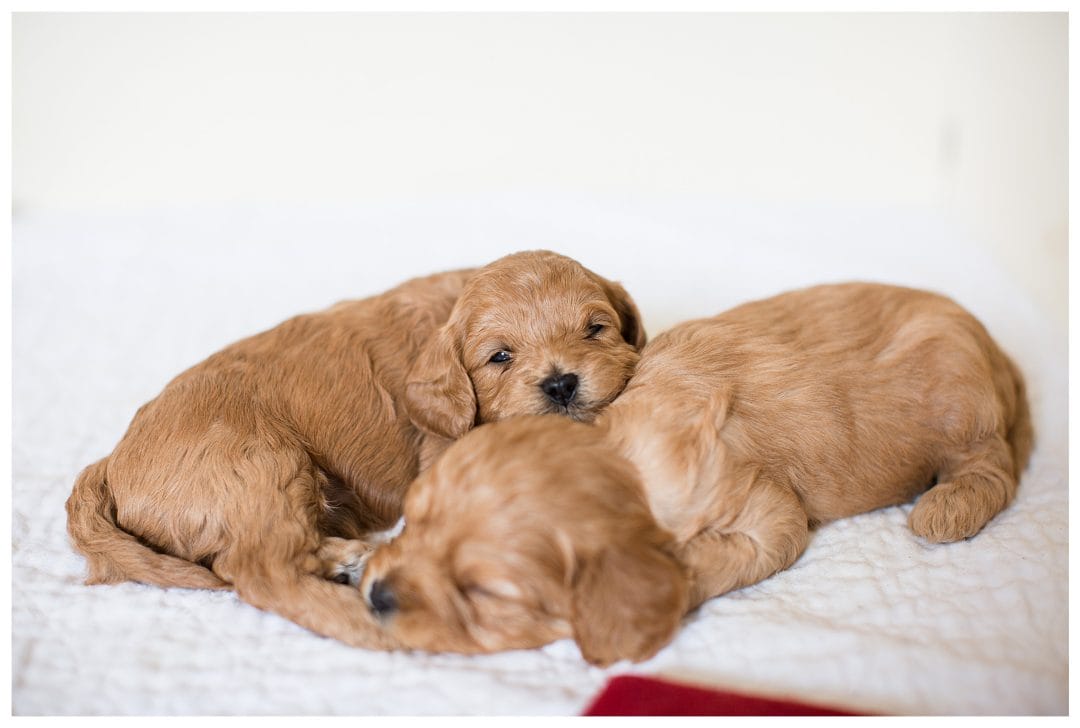 The best mama <3
Laundry, laundry, laundry!
Week 4-5
Peanut
Sprinkles & Fudge
Chip & Cocoa
Cookie & Truffles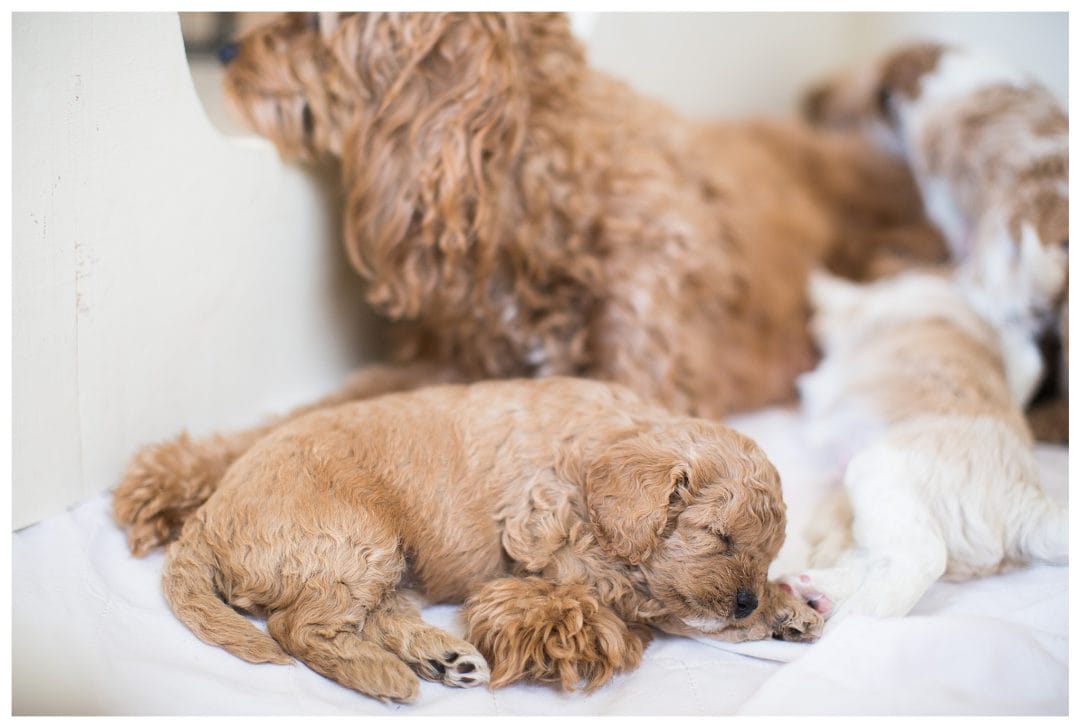 This is the age we start them on puppy mush. Mom is having a little separation anxiety…really she just wants their food lol
Week 5-6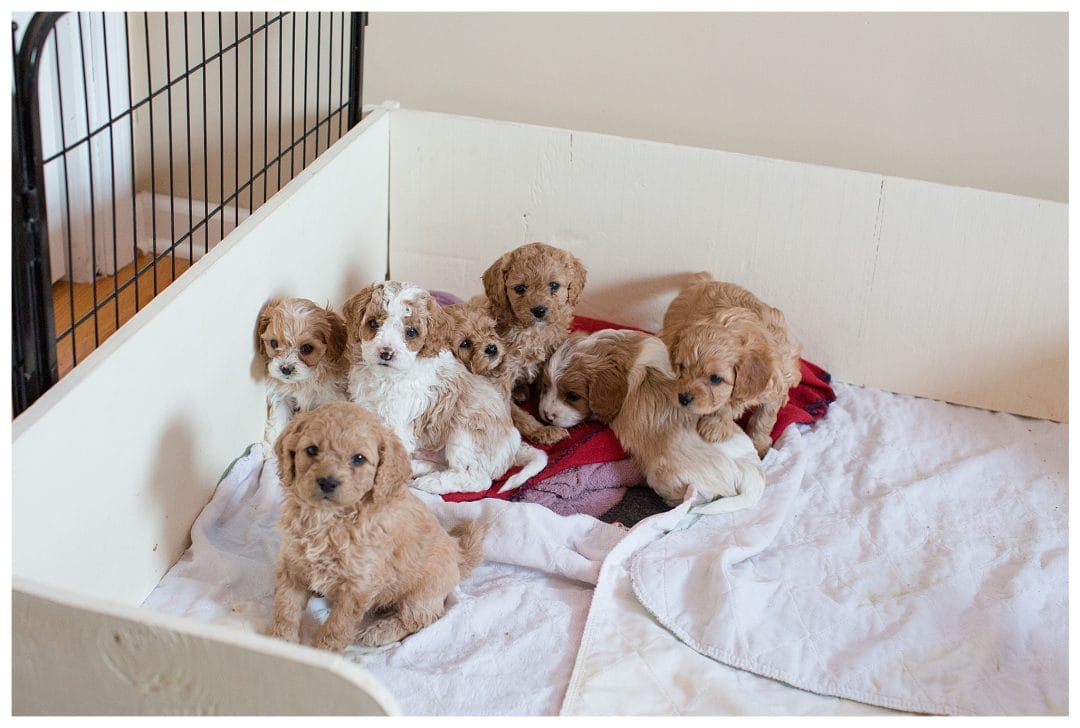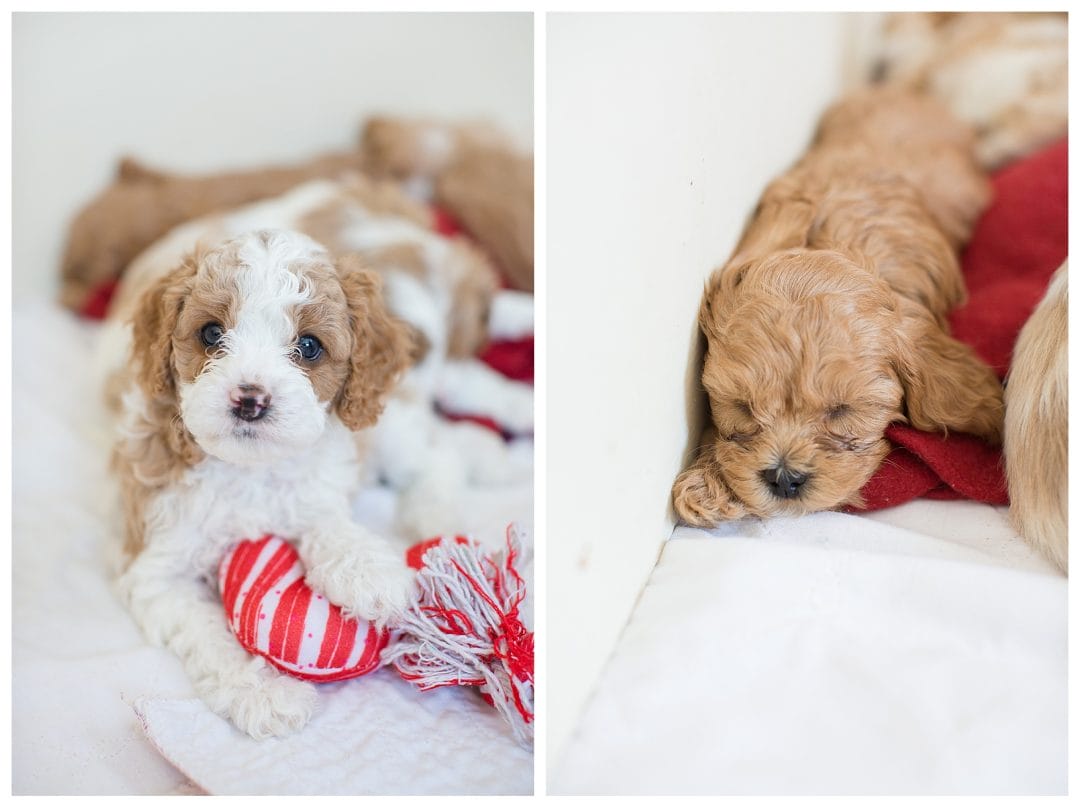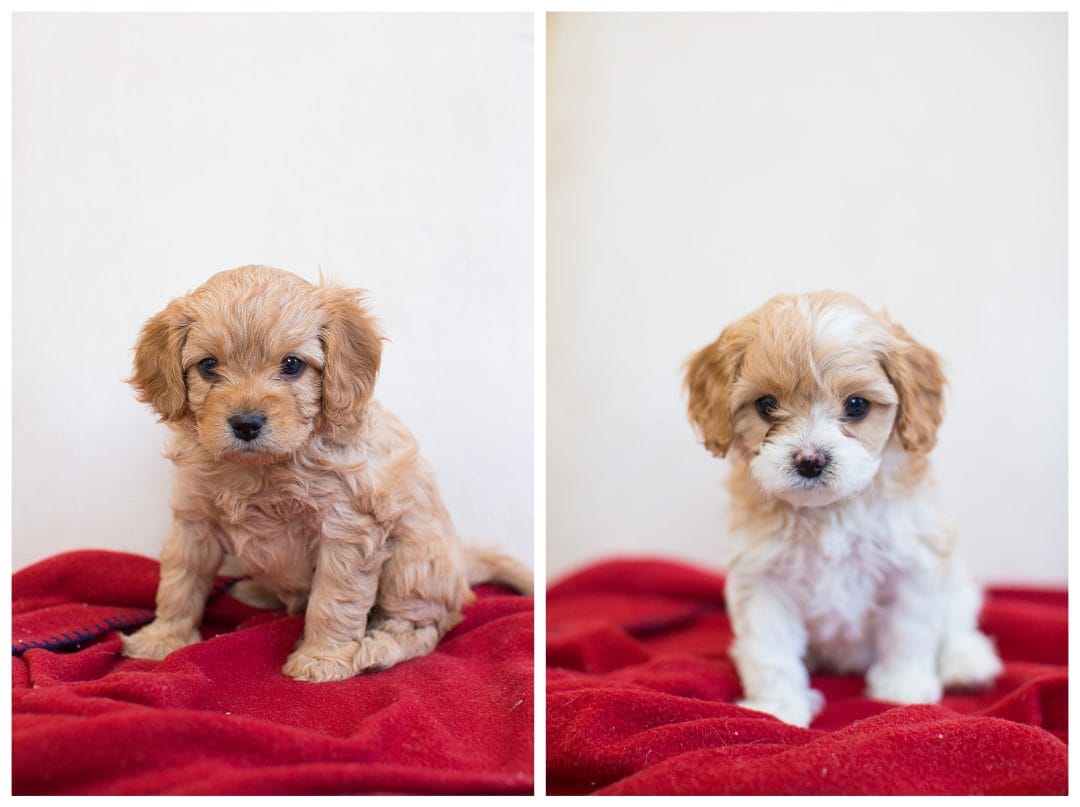 Week 6-7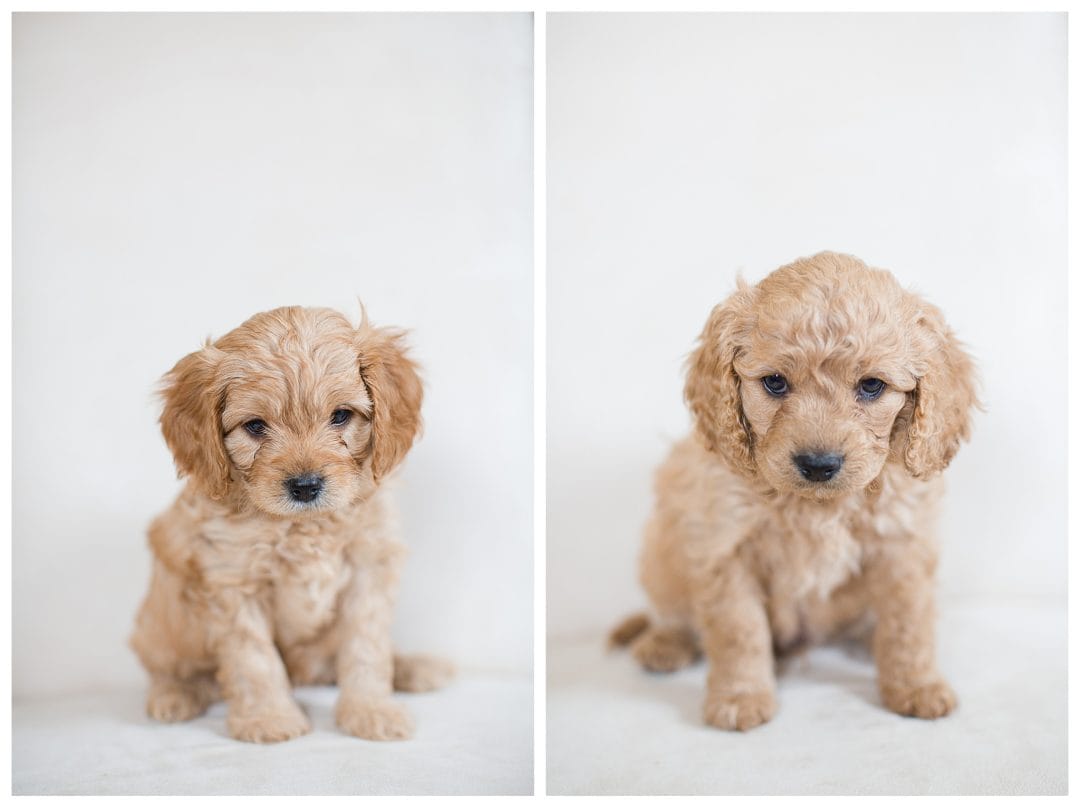 Week 7-8
They get a little crate time every morning while I clean their pen.
Week 8-9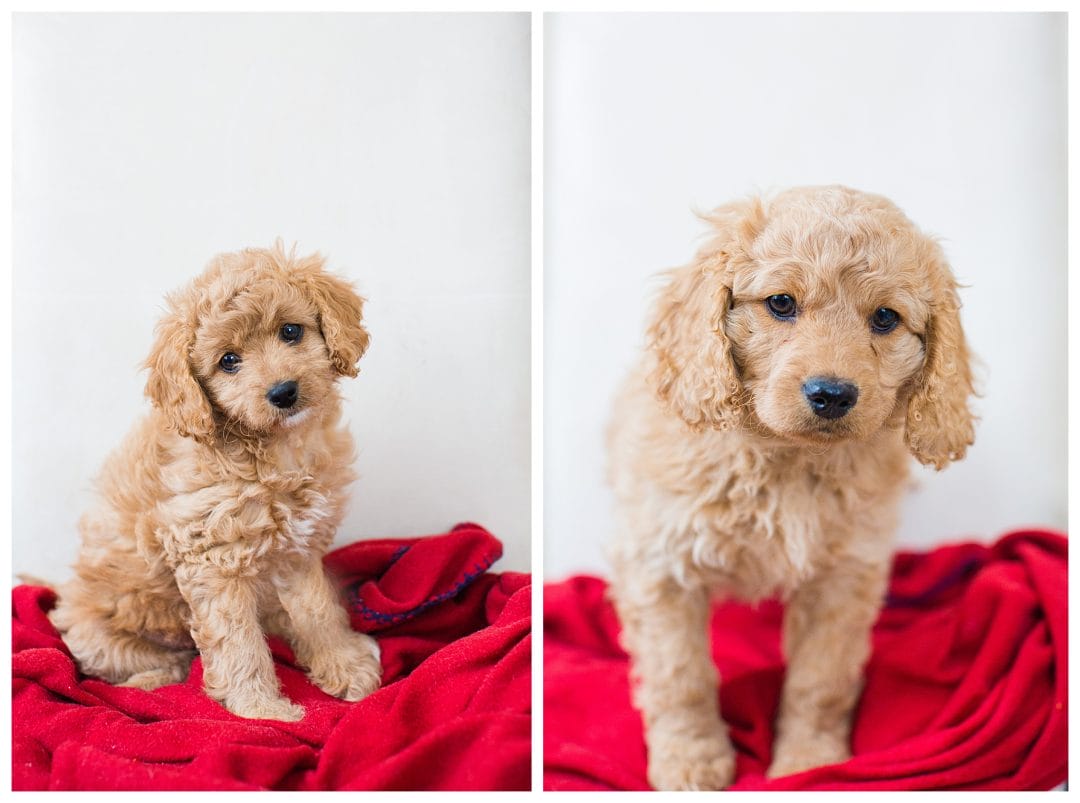 Our last day with everyone <3
Forever Homes!!
Chip will be leaving in a few weeks to begin his training! And Fudge will be a Jersey pup with his awesome family in a few weeks!
Hope you enjoyed seeing sweet puppies and hearing a little about our journey, thanks for following along!
Wedding photographer serving New England. Timeless photography for the classic romantic.