A Castle Hill Inn Wedding in Newport Rhode Island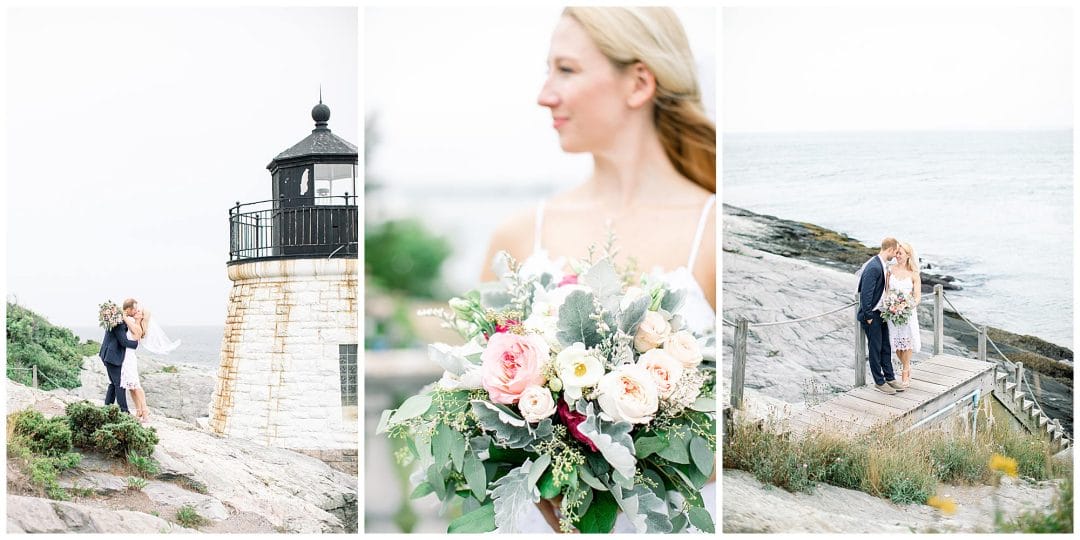 I am SO excited to share some of my favorite moments and images with you guys from this beautiful Castle Hill Inn Wedding! But first I want to share a little bit about this beautiful couple…
Kathryn & David met at a rooftop bar in Manhattan in June 2015. They have always loved traveling together and their favorite trip to date is when they went to Spain last year and David proposed on a sailboat in the Costa Brava. They have spent the last several years living in Brooklyn together until this past May when they had the opportunity to move to South Kingston, Rhode Island and work remotely.
They fell in love with the small beach town & absolutely love Newport. After spending a few months in Rhode Island Kathryn knew this was the place she wanted to get married. David & Kathryn decided to elope and 3 weeks later they stood out on the cliffs of Castle Hill Inn and had a beautiful intimate ceremony. They put so much time into writing their own vows and making their ceremony a personal reflection of their love. They wanted the beautiful surrounding to speak for itself so they kept it simple, but powerfully personal. As the waves crashed against the cliffs below they read their heartfelt vows to one another, the love between these two was undeniable. Witnessing such devotion and care was a privilege and an honor.
Kathryn & David had been planning a big New York wedding, but when those plans changed due to covid they knew they did not want to wait another year to get married. This was not what they originally had planned, but it ended up being exactly what they needed and wanted. You only have to spend a few seconds with these two to see how in love they truly are! It was beaming off of their faces the entire time and we just loved being a part of it! And a special shout out to Lisa Dibenedetto from Nightingale Events, she did a beautiful job officiating their ceremony!
Congrats Mr & Mrs Schwartz!