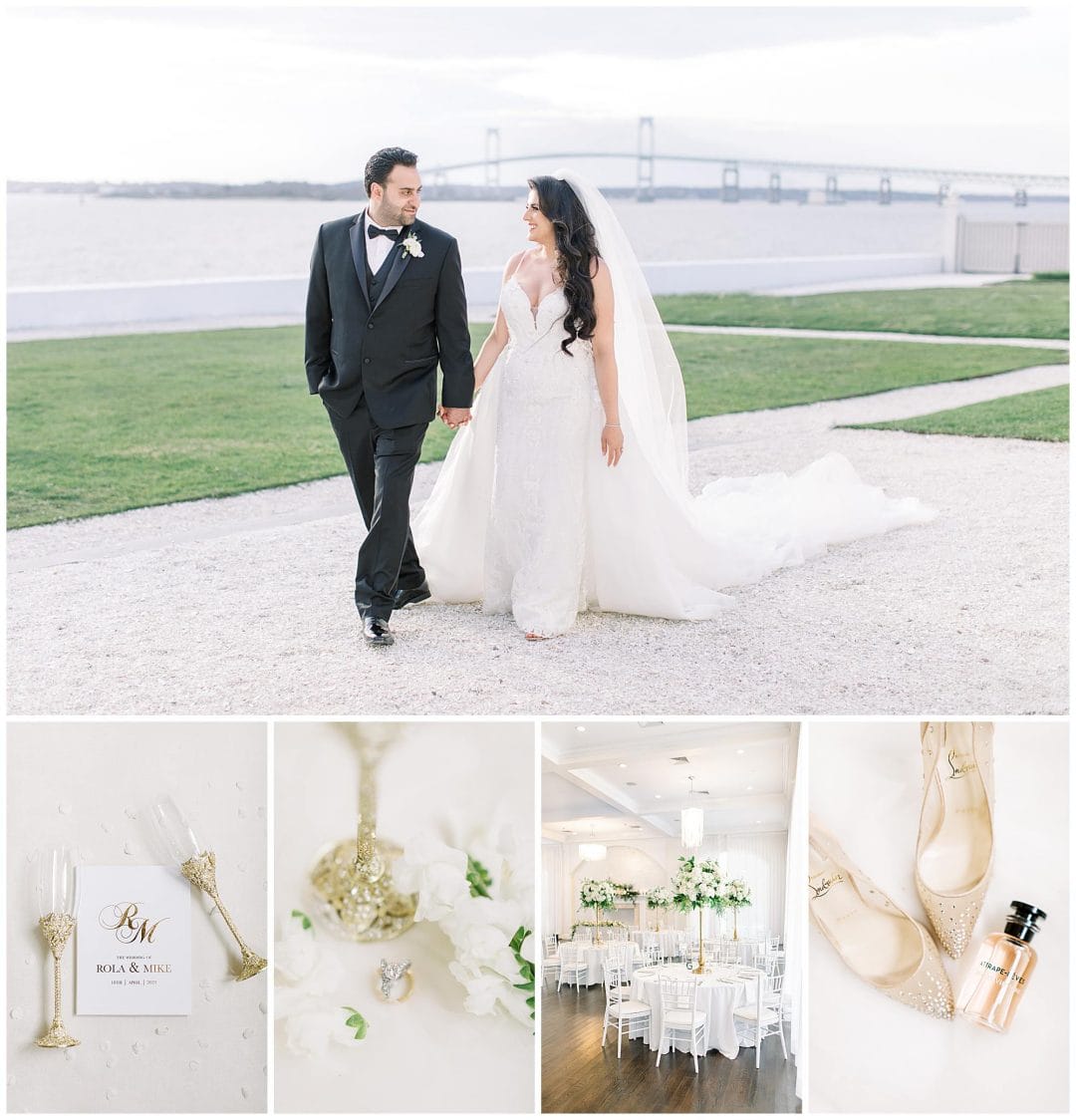 Mike & Rola's Belle Mer Wedding day was overflowing with love, joy, cultural traditions, and thoughtful details. Getting to know Mike & Rola the past several months has been such a joy. They are so warm and welcoming. We had such a fun time at their engagement and were so excited to see their vision come together for the wedding day. From the moment Andrew and I walked into her parents home where the girls were getting ready we immediately felt the love and support surrounding them. Andrew and I felt like family the whole day and cannot say enough good things about their community of people. 
Rola chose luxurious white and gold invitations from Boxed Wedding Invitations. They had a white and gold color scheme throughout the day that was so elegant and timeless. Rola had a gorgeous lace wedding gown designed by Kitty Chen Couture with a custom detachable 16ft long skirt designed by Casablanca Bridal. She purchased her gown at Ve'Lace Bridal in Bellingham. It was absolutely stunning and a complete show stopper. Hair & Makeup completed her beautiful look with their incredible hair and makeup. In honor of her Lebanese heritage Rola's mother through flower petals and rice over her as she sent her off from home and headed to the ceremony. 
Their ceremony took place at St. George Maronite Catholic Church in Rhode Island. They're 4 nieces and 2 nephews made everyone smile as they walked down the aisle. Rola & Mike's ceremony was meaningful and filled with cultural & religious traditions. The reception was at Belle Mer in Newport, RI. Belle Mer's tall white walls and floor to ceiling windows is the perfect blank canvas for any wedding. Botanica Weddings did a stunning job with all of the floral designs filling the space with white roses and peonies. One of my favorite touches that they incorporated was donating to the Children's Cancer Center of Lebanon in lieu of favors. I wanted to cry when I saw that, so thoughtful and beautiful. I wish I had done something like this for my wedding and I hope more people start to do this.
I have never seen a bride and groom entrance quite like their Lebanese Zaffe – one extravagant warm-up to a big party. Everyone was cheering while loud music played and a drummer led them down the staircase as they walked in. As they made their way onto the dance floor all their guests surrounded them clapping and dancing. The band did an incredible job and had everyone up out of their seats dancing and celebrating. It was truly the best bride and groom entrance I have ever witnessed. So much joy and celebration. I think everyone wedding should do this! If there was one thing that stood out to me at their wedding it is that Rola & Mike love their people and their people love them. The amount of love and joyful celebration throughout the day was truly magical to be apart of. The rest of the evening was filled with heartfelt toasts, joyous laughter, and lots of dancing. I can't express what an honor it was to be a part of Mike & Rola's Wedding at Belle Mer. It has been such a joy getting to know them and celebrate this exciting season with them! 
Sharing some favorites from their day and we can't wait to see the video when Moving Mountains Co comes out with it!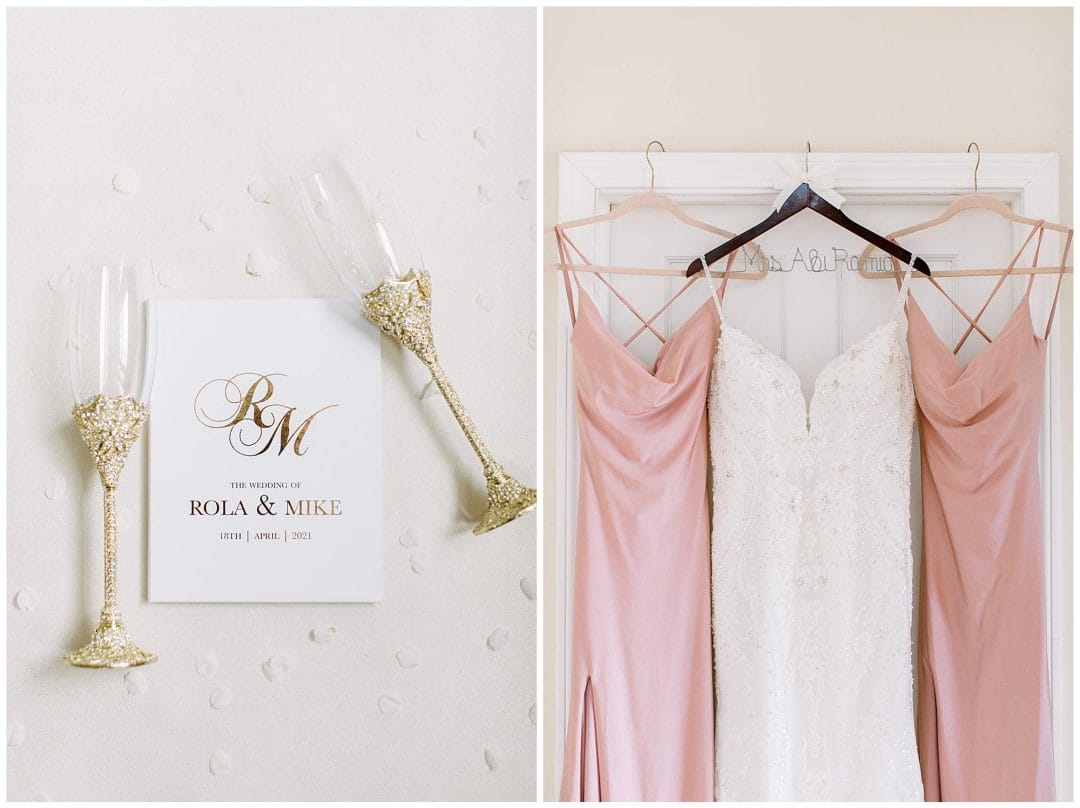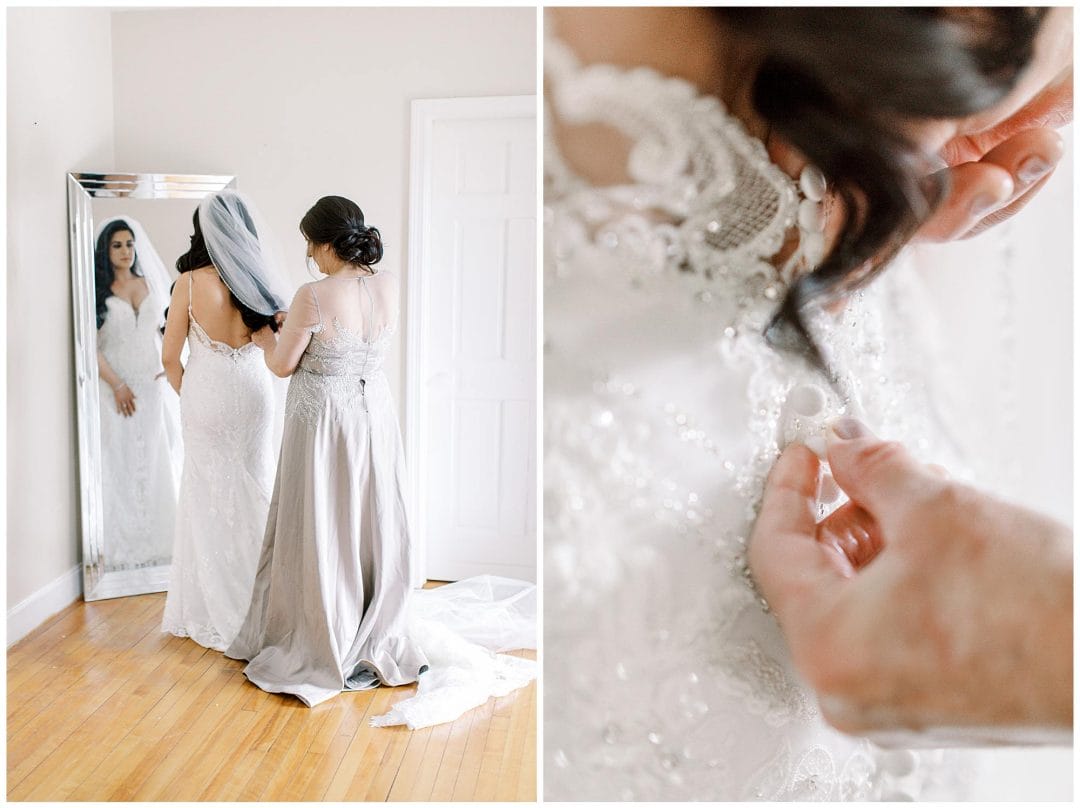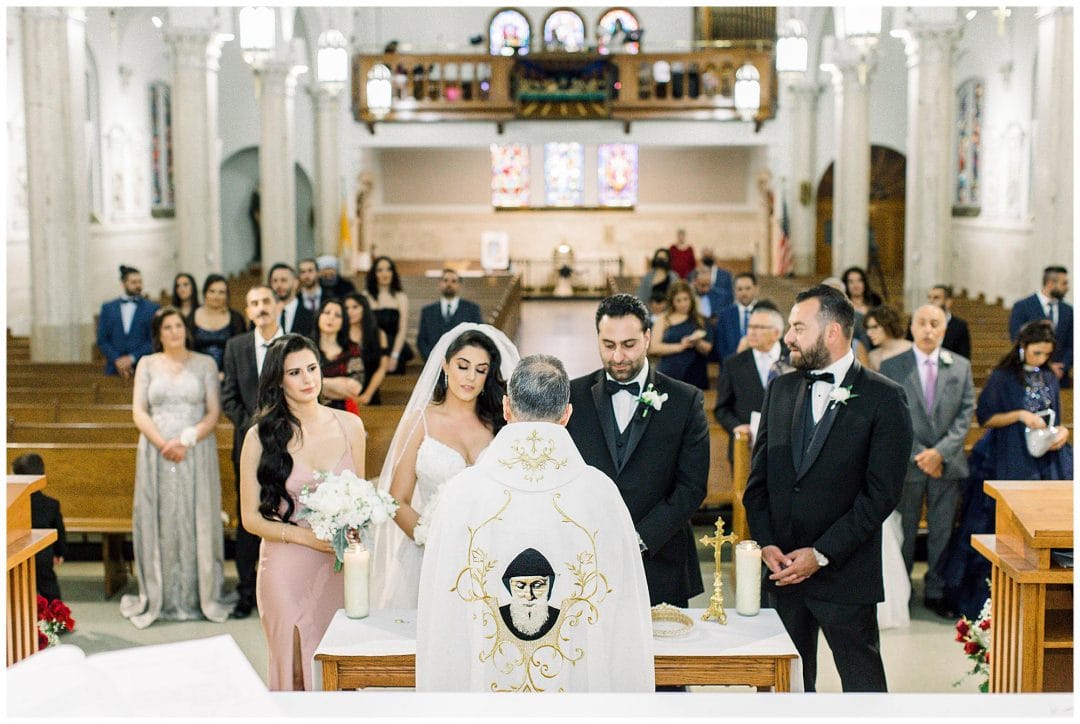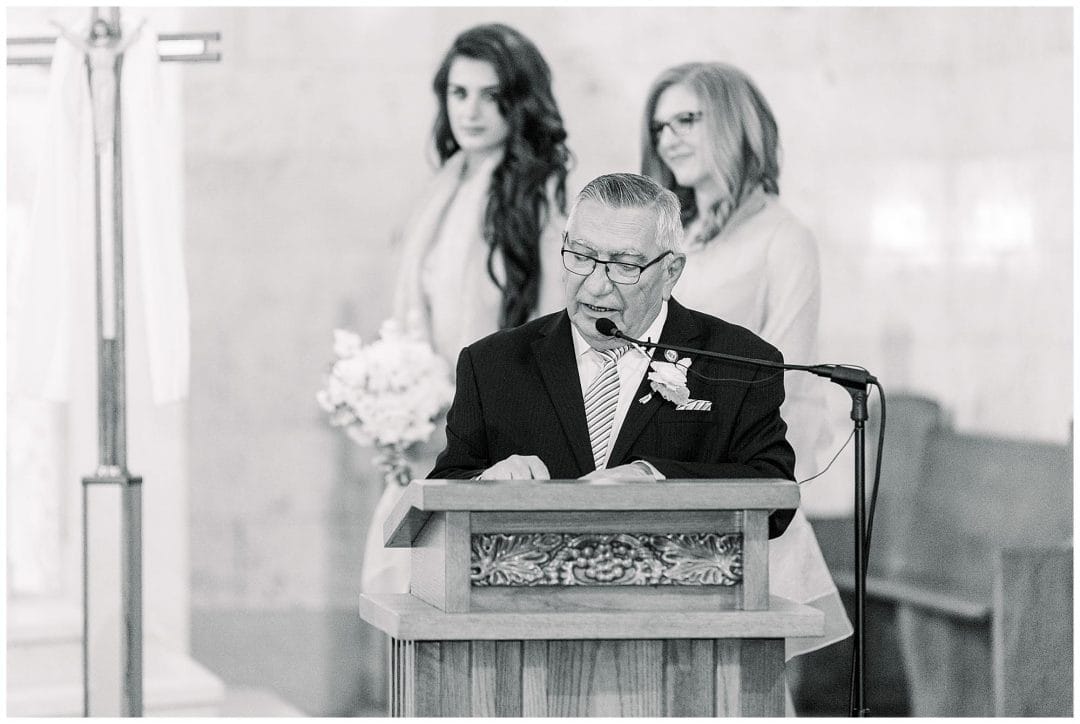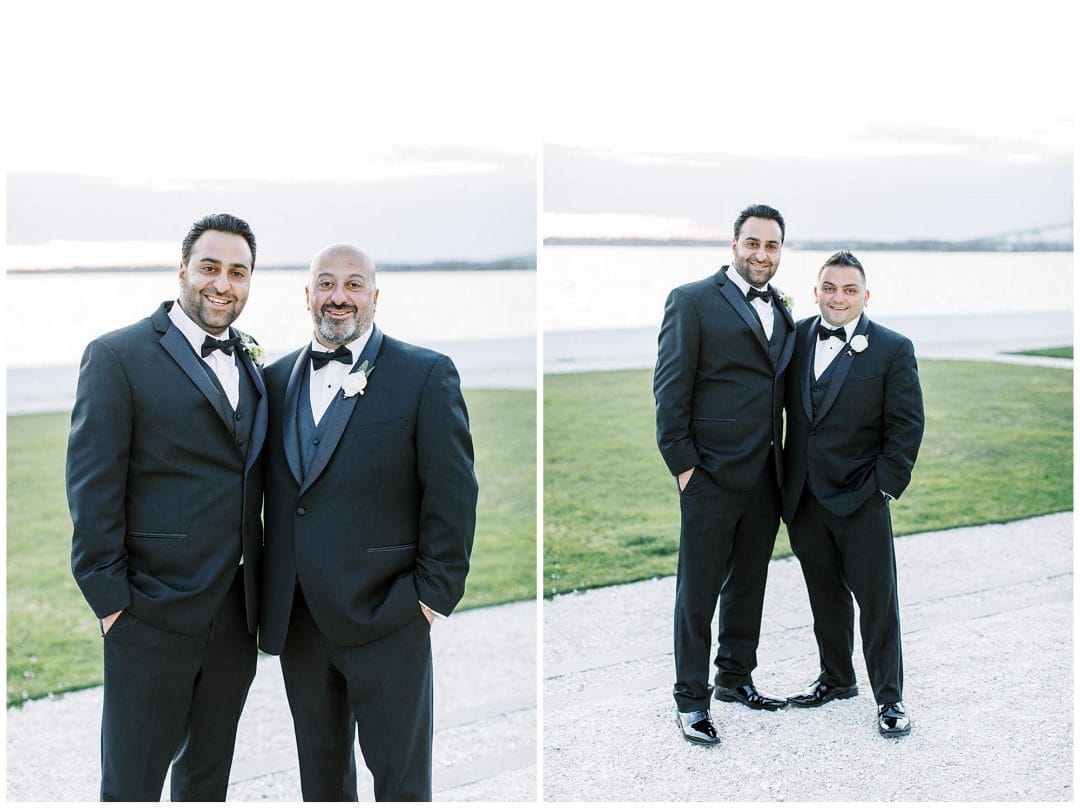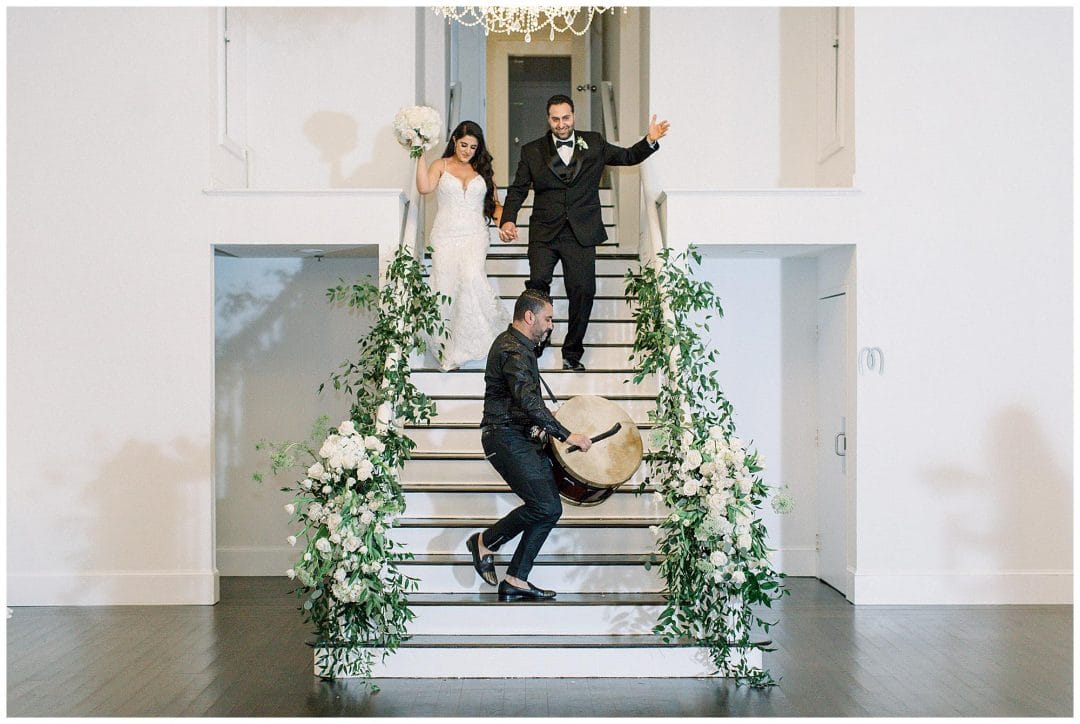 Dress Designer: Kitty Chen Couture
Dress skirt: Casablanca Bridal
Dress shop: Ve'Lace Bridal 
Florist: Botanica Weddings 
Ceremony Venue: St. George Maronite Catholic Church
Reception Venue: Belle Mer 
Wedding Coordinator: Sara Leonard at Belle Mer
DJ: DJ Roy C
Singer: Marwan Zgheib
Videographer: Move Mountains  
Bridesmaids Dresses: Le Femme Nordstrom
Groomsmen/Groom attire: Bonardis
Invitations: Boxed Wedding Invitations 
Makeup Artist: SLGLAM 
Hair: Hair by Kristine